Lee started his early working career at the age of 16, in the retail industry for the Overwaitea Food Group. He spent the next 10 years working through the ranks and into a management position. Those early years taught Lee that his hard work, excellent service and honesty would benefit both his customers and peers--setting him up for a new chapter in his career. 
Thriving on change, Lee set his sights on the real estate industry and its evolving market trends and technology. Lee completed the real estate sales representative course at UBC's Sauder School of Business in June of 2007. Thereafter,  he enjoyed six lucrative years selling real estate in a tough post recession market. Fast track to September 2013, when Lee opened his own brokerage, Horizon West Realty, where he used his experience and management and leadership skills to run a successful office with a primary focus on results and clientele satisfaction. Lee feels that his growth through the challenging downturn required enthusiasm and creativity to be successful, and resulted in market experience that covered a broad range of buying and selling opportunities. 
This is the true mantra for the Princeton lifestyle. Lee Mowry was born and raised here and has the local knowledge and proven track record for Princeton's ever-changing and competitive real estate market. You can LIVE EASY knowing that he will negotiate and analyze every detail to help you purchase the property that's right for you. When listing your property, Lee uses aggressive marketing options that WORK HARD to successfully sell your home at the best possible price. Let Lee's experience, dedication and outstanding service work to your benefit so you can settle in and PLAY OFTEN in our wonderful playground that we call the Similkameen Valley.
Some of Lee's hobbies are: ATVing the area's extensive forestry road network, hiking the vast mountain trails, and camping the area's numerous recreation sites.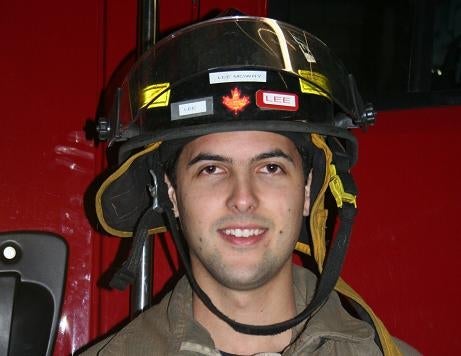 Lee organizes an annual hockey draft tournament where proceeds go to local charities including the Princeton Food Bank. He was also a member of the Princeton Volunteer Fire Department from 2004-2009.  He found himself involved in many scenarios including: gas leaks, auto fires, numerous home & structure fires, the infamous Princeton Hotel and forest fires. Once you're pushed to your limits, you discover what your strengths and weaknesses are...both mentally and physically. You must know how to read and react to arising problems that need split second decisions, to keep you and your crew alive. It's exciting, risky, and gratifying to know you helped somebody in distress.