There's an entire home improvement industry that can help you figure out how to spruce up your house and how to prevent potential homeowner disasters. But we wanted to know which of those investments are worth the time and energy. That's why, in the summer of 2017, CENTURY 21 Canada® surveyed more than 1000 agents for our Home Buying Trends Survey. The results varied across provinces. Here are the top results for British Columbia - and advice for sellers to stay on trend with buyers.
Owning their own home is important to BC home buyers.
  In BC, 43% of people said having a place to call their own was the top reason for buying home. This makes a lot of sense for buyers in smaller communities like Princeton & Keremeos. These markets are relatively affordable and owning a single detached home is attainable for most.
As a seller, knowing this is a big advantage. Take the necessary steps to show that your home can easily become theirs by removing your personal items while adding welcoming touches such as fresh flowers, maintained lawns, etc.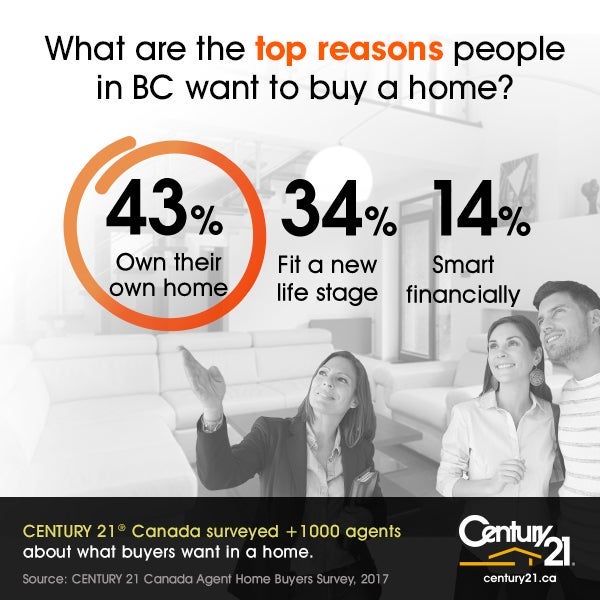 The need to renovate is the biggest turn off for British Columbia home buyers.  
In BC, 28% of home buyers are scared off by homes that require many renovations. It was a tight race with water damage (24%) and outdated facilities (23%) ranking second and third. Many homes here are older and dated, so small updates like fresh paint or new siding can make a big difference when competing with other properties on the market.
As a seller, be sure your home is looking well-maintained and up-to-date. Fix the little damages that you might have been ignoring and update fixtures to turn potential buyers into highest bidders.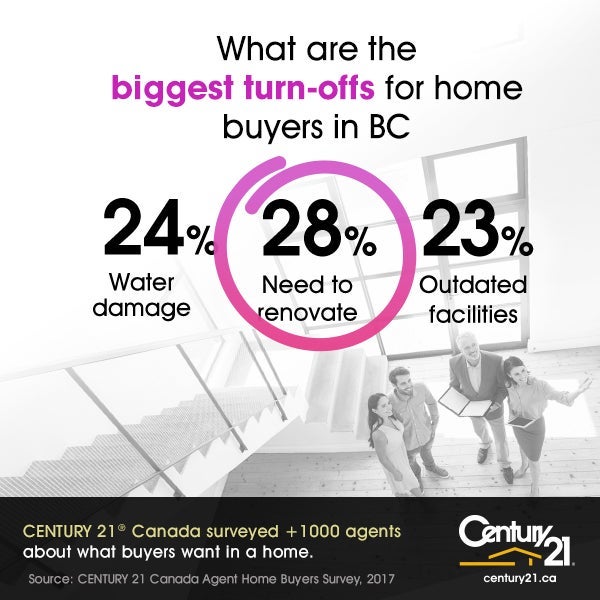 Home buyers in British Columbia consider layout and the potential for the value to increase very important. 
Buyers are looking for homes with open and functional layouts. If you're selling, consider taking the necessary steps to improve the flow of your home. This can be done through eliminating a wall between the kitchen and living room or simply hiring a professional stager. Either way, clearing out excess clutter from your home will speed up the sale.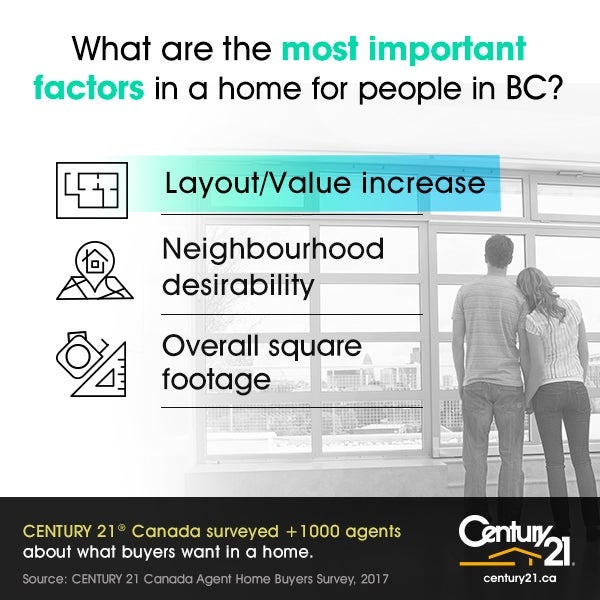 What Do Buyers Across The Nation Think?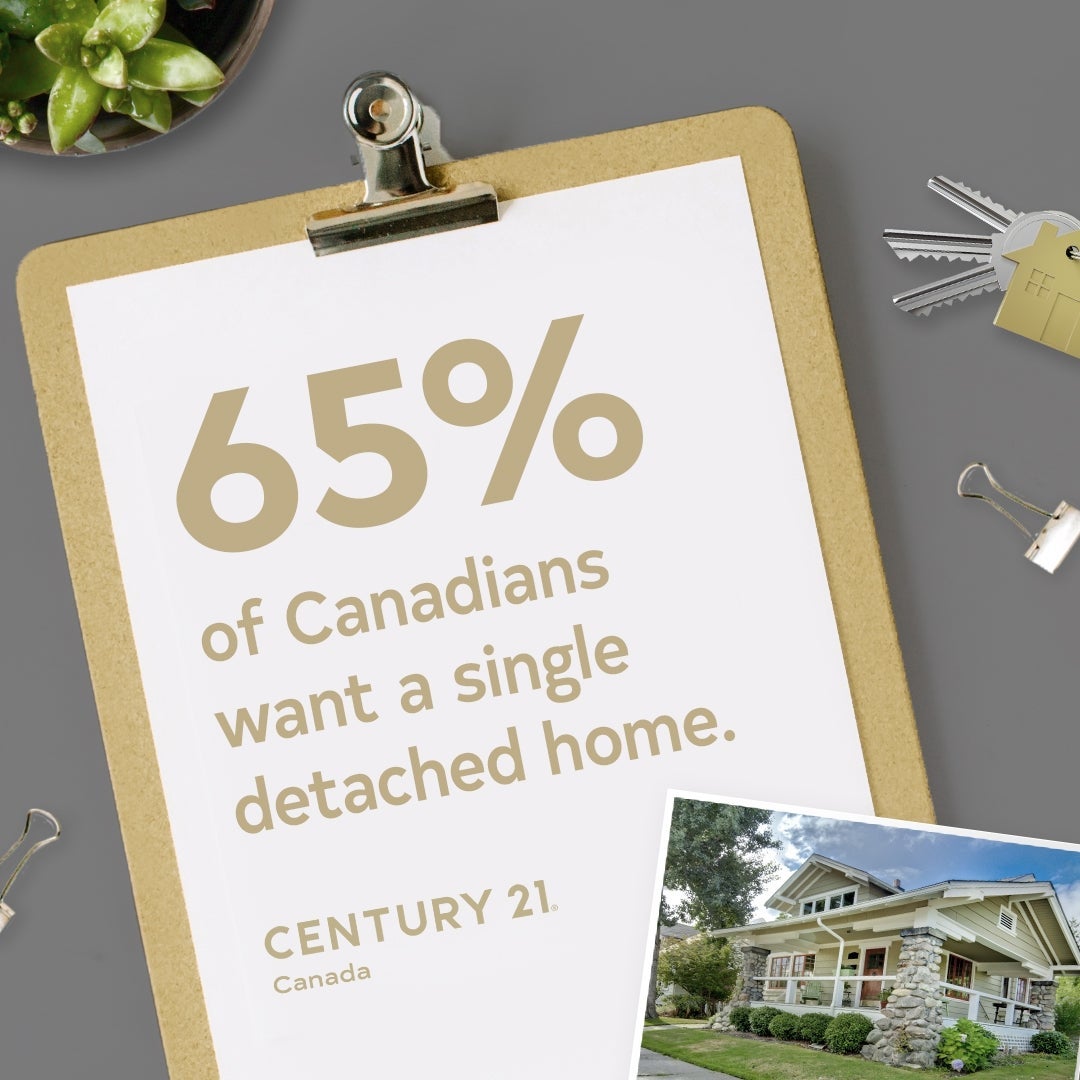 Canada wide home buyers are looking for a newly renovated kitchen and updated finishings.
If a seller is looking to update one room in the house they should focus on the kitchen. Updating the kitchen will attract more buyers and provide the most return on investment, around 70%. A general rule of thumb is to spend 6-10% of your home's value on renovations to get fair returns. The Home Buying Trends Survey found that 67% of buyers are looking for updated finishings through the home. Updating a few finishings in each room has the potential to take your home from 'asking price' to 'bidding war'.

Preparing your home to sell doesn't have to be a stressful or lengthy process so long as you know what buyers are looking for in a home. According to the CENTURY 21 Canada® Home Buying Trends Survey, Canadian buyers are looking for a home with a renovated kitchen and updated finishings. In British Columbia specifically, buyers appreciate a newly renovated home with a great layout that has the potential to increase in value. The biggest thing to remember is that investing a little time and money into preparing your home will attract more buyers and higher bids.