Princeton is located on the scenic highway corridor that links Hope, B.C. through Manning Park to Princeton and is the gateway to the Okanagan. You will find many farms and ranches running along both the east and west ends of town. Bromley Rock located about 20kms east is a popular rest stop and just one of many surrounding provincial campgrounds.The central location is easily accessible for family and friends to visit, a short drive to Manning Park or Apex Mountain ski resorts, and allows you to easily shop and visit the surrounding interior cities.

Because of the valley's deep history, there are numerous gold trails and ghost towns to read and explore. It can be experienced by climbing the stairs along steep cliffs and deep tunnels of Hedley's gold mines, quading the old coal tram lines in Coalmont's mountains, or exploring the rivers and rail tunnels of the popular Trans-Canada Trail.
Recreational properties are popular because of a true 4 season climate that encourages an active lifestyle such as: X-country skiing or mountain biking the China Ridge Trails, boating on Missezula, Otter or Allison Lakes, and quading or snowmobiling the seemingly endless logging roads, trails and alpine mountains.


If you're looking for retirement, recreation, or just a change of pace - Princeton, BC is the natural choice. Whether you're hiking or horseback riding the mountains for views of the valley, golfing the excellent 18 hole course, or fishing the calm and peaceful lakes; You'll notice it's a big breath of fresh air.

Surrounding communities include: Tulameen, Coalmont, Hedley, East Gate, Missezula, Allison, and Bankeir. More information to these communities can be 
viewed here.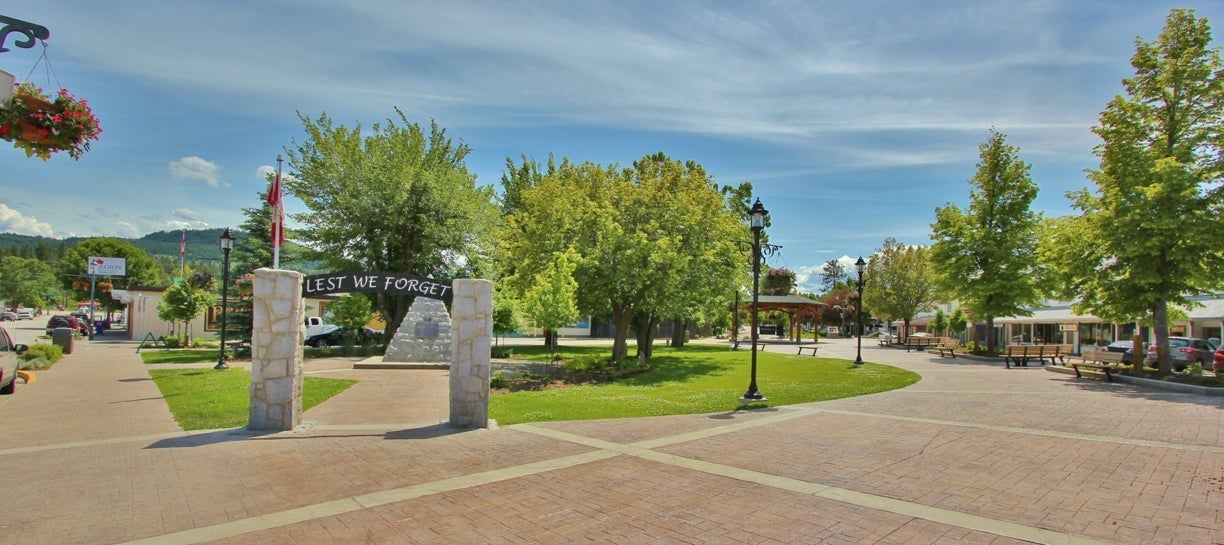 Princeton offers a variety of park space within town limits. Veterans Square, ball diamonds, bike park, skateboard park, splash park, playgrounds and green spaces can all be enjoyed throughout the town. The town's Parks, Recreation and Cultural Services encourages everyone to lead an active and healthy lifestyle in Princeton and surrounding areas. Families and residents of all ages are welcome to enjoy the variety of programs, clubs, events, and facilities that our department or local organizations have to offer in our community. A free leisure guide is available to help you find your perfect activity. Parks are available for special occasions, tournaments, and league play.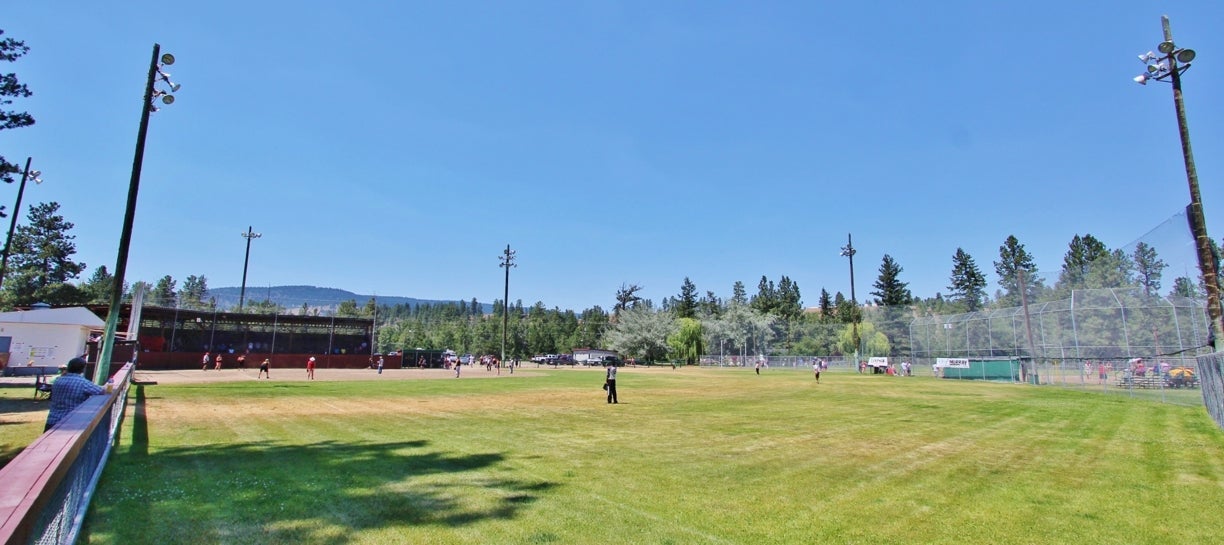 Pines Memorial Park:
is the perfect spot for active families to enjoy a number of sports and activities. The park includes three baseball diamonds with grandstand seating, a concession facility and showers & bathrooms. Other facilities in the park are tennis courts, public outdoor pool, beach volleyball courts, and a playground.

Riverside Community Centre:
is a repurposed retired school that has developed into a unique art, culture, wellness and recreational space for the community to enjoy. In 2008 Riverside Centre opened its doors to its new community performing arts theatre. The centre is also hosting movies with big sound and screen on weekends showing a variety of pre-released movies for families, youth and adults. The Princeton Rotary Club is hosting fundraising events throughout the year to renovate a classroom into a kitchen and concession space that will benefit the entire community. This space will be used for Dinner Theatre Productions, cooking programs for children and adults, weddings, seminars and more.
Click here
 for Theatre/Centre information and bookings or contact the community recreation & cultural coordinator at 250-295-6067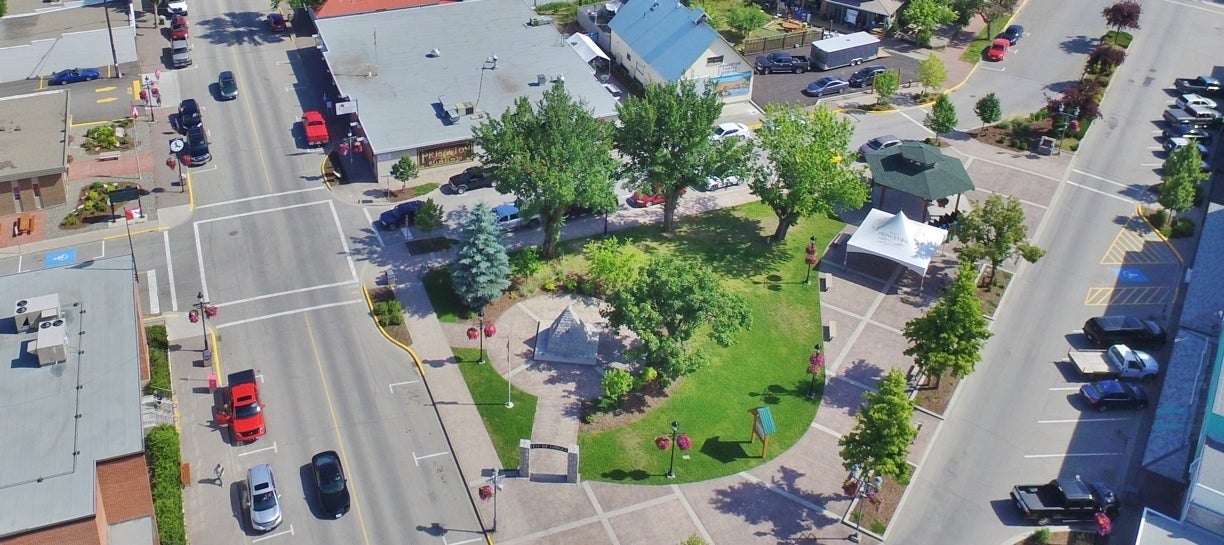 Veteran's Square:
Located right in the center of downtown, Veteran's Park features a large gazebo, benches, picnic tables and a fountain that is centered around Veteran's Cenotaph. This beautiful green space is surrounded by the library, post office, legion hall, town hall and multiple boutique shops. For families, the Rotary Splash Park is a great spot to gather and play, located downtown on Lime Street next to Tulameen River, featuring a playground, picnic tables and washroom facilities.
Princeton offers diverse options for eating. Whether it's fine dining for the evening or a quick bite at the drive through, choices range from Japanese, Chinese, Italian and Greek cuisines or one of many fine Canadian-style family restaurants, pubs or coffee houses. National chain fast food restaurants are easily visible along Highway 3 and include A&W, Dairy Queen, Subway and Booster Juice.

Princeton Secondary School
201 Old Merritt Hwy
Grades: 8 - 12
Enrollment: 227 Students
Phone: 250-295-3218
Constructed in 1981 above the town next to the Princeton Airport. It replaced the old high school located downtown that burned down in 1985. The current school had previously been rented out to the Canadian Forces in the summer to house the Air Cadet Gliding School until 1992. There are 16 sports teams that include basketball, volleyball, soccer and golf. The school's mission statement: "PSS strives for personal excellence in a safe, caring environment which actively motivates intellectual, social, emotional, and physical development for life-long learning.

Vermillion Forks Elementary
99 Ridgewood avenue
Grades: 4 - 7
Enrollment: 98 Students
Phone: 250-295-6642
Located in the 3rd Bench residential neighbourhood. The school yard has a "ParticipACTION" outdoor fitness and gym equipment to help promote a safe, active and healthy lifestyle.
John Allison Elementary
499 Corina Avenue
Grades: K - 3
Enrollment: 123 Students
Phone: 250-295-6727
Located in the Allison Flats at the end of Corina Avenue. The school also offers "Strong Start" program for ages 0-5.
Regional Library:
The Okanagan Regional Library Princeton branch moved to its current and expanded location in 2010. Established in 1936, the ORL serves over 360,000 people across an area covering 59,600 square kilometres through 29 branches. The ORL offers various services online through their 
website
. 

Princeton offers a variety of familiar stores and shops including:

Save On Foods
Fields
Work & Play Clothing
Home Hardware
Fletchers builders Mart
Lordco
Mac's Auto Parts
Shoppers Drugmart
CIBC
Valley First CU
Princeton's also features numerous boutique sidewalk shops for a unique shopping experience. 

The Princeton Regional Airport (CYDC) consists of a 3,932 foot x 75 foot runway, apron, automated fuel dispensing (100 Avgas and Jet A), modern terminal building, aircraft parking (with tie downs), private hangar space and commercial buildings. The airport is only 2 minutes from downtown Princeton via an onsite courtesy car.

153 Airport Rd Princeton, BC V0X 1W0
(250) 295-3105
Airport ICAO Code: CYDC
Longitude/Latitude: W 120° 30' 41.00"/N 49° 28' 05.00" -120.511389/49.468056
Elevation: 2298 ft / 700.43 m
Location: Princeton, British Columbia, Canada(www.PrincetonAirPort.ca)
Magnetic Variation: E 17°27.5' (2008-04)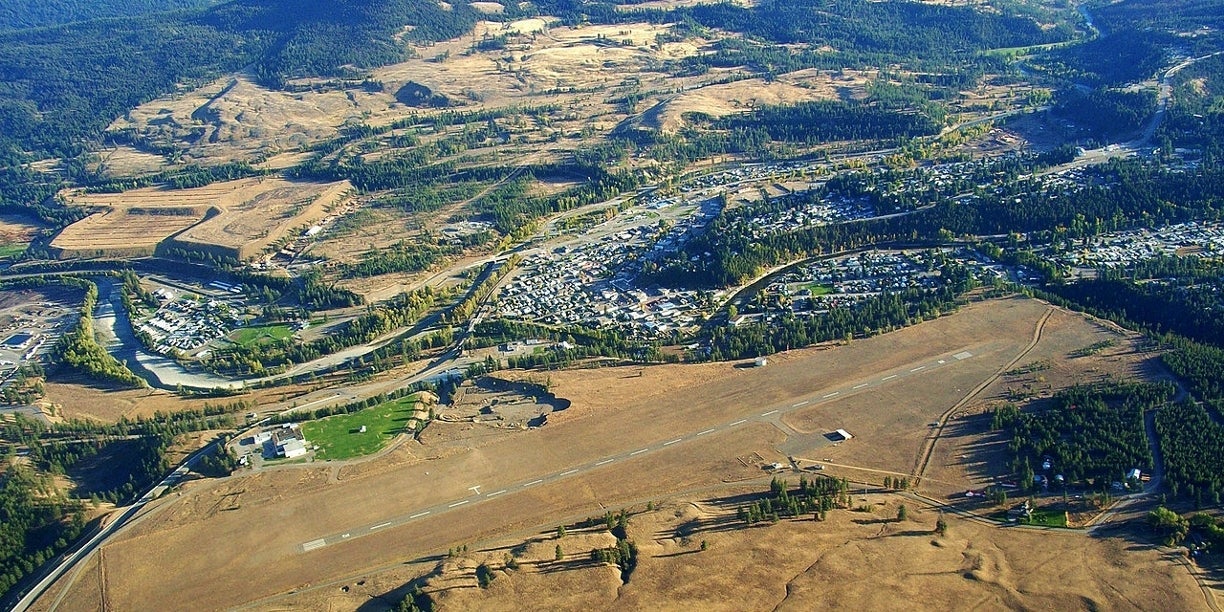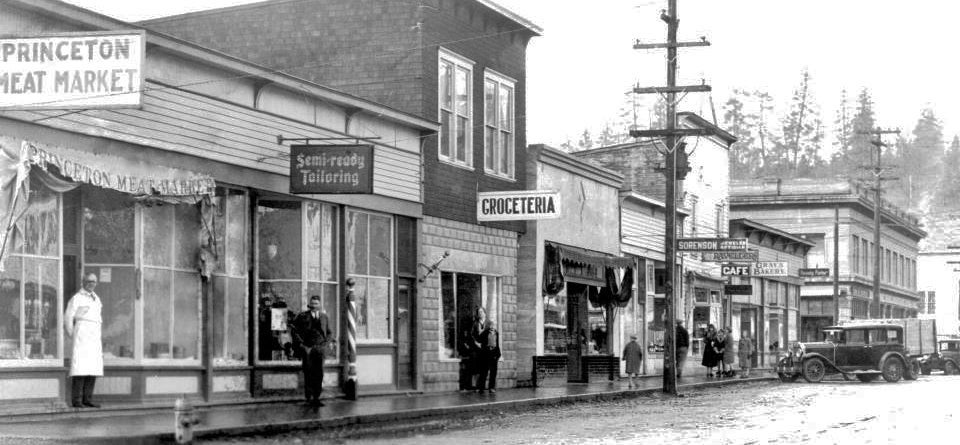 In the early 1800s the town was called Vermillion Forks by the fur traders travelling the Hudson Bay's Brigade Trail from the west coast to the interior of BC. In 1860 the name was changed to Princetown by Governor James Douglas, in honour of the Prince of Wales who was visiting that year.
Long before the arrival of the first white settler to the area, the land at the confluence of the Similkameen and Tulameen Rivers was inhabited by the Indian nations of the area. Several miles up the Tulameen are the Vermillion Bluffs, the source of the highly prized red ochre used for trading and face painting by many different Indian nations.
The first white settler to the area was John Fall Allison who came seeking information for Governor Douglas. Not long after arriving, Allison built a cattle ranch where the town is now located. The years 1909 and 1916 brought the Great Northern Railway and the Canadian Pacific Railway to Princeton, another link to the Coast and Interior. Princeton was incorporated as a village in 1951, and as a town in 1978.